RELAXING, CALMING
SUPPORT
‍
Supports a Healthy Stress Response
‍
Supports Calm & Relaxation
Order Now
Stress: Nature's Survival Mechanism
Surprises happen, and sometimes we have to do things we're not sure about; things like public speaking or sitting an exam. You can't control the world around you, but you might need to push on through the unexpected and uncomfortable.
VitaPost Stress Support is a formula made with both modern and traditional ingredients that is designed to support a healthy response to stress. With many active compounds derived from herbal extracts, Stress Support is a health-conscious decision in supporting your healthy response to keep pushing onwards. Stress Support is not intended to treat clinical depression or anxiety disorders.
Ingredients featured in:
‍
High-Quality Ingredients
The VitaPost Stress Support Formula is made with carefully-chosen vitamins, minerals and herbal extracts that work together synergistically.

‍‍
Featuring GABA, Chamomile and Passionflower
VitaPost Stress Support provides a proprietary blend of high-quality herbal extracts, from both modern science and traditional wellbeing knowledge.

‍
Made in the US
VitaPost Stress Support is made in the USA within an FDA registered facility that follows GMP guidelines. Ingredients are domestic and imported.
Coping Well Naturally
Stress is a normal, healthy part of life. Everyone gets stressed from time to time.
A Healthy Stress Response
A quickened heart rate and breathing, adrenaline, the fight or flight response - all these things are fine in moderation.
Calm & Relaxation
Balancing a healthy stress response with conscious calm and mindful relaxation is a great way to avoid persistent stress.
Positive Mood
It's important to try to keep a positive outlook as a part of a healthy stress response, without dwelling on things.
Ingredients in Stress Support
‍
‍
Gaba
GABA – its full scientific name is gamma-aminobutyric acid – occurs naturally in your brain, where it functions as a neurotransmitter and helps regulate brain activity.1,2,14,15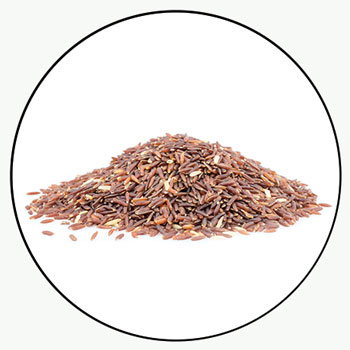 Gaba
‍
‍
Chamomile
Chamomile has been used traditionally in Eurasian cultures for centuries, topically and orally for a range of applications. Today, it is common in dietary supplements for gastrointestinal health, sleep health and stress support. The chamomile present in Stress Support is a vital part of the formula.1,3,4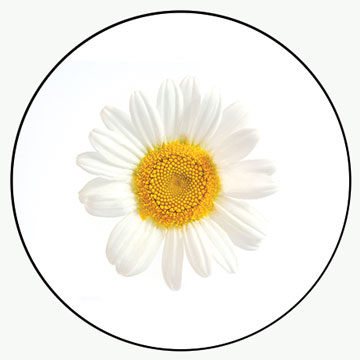 Chamomile
‍
‍
L-theanine Green Tea
Some research indicates that l-theanine may help to increase feelings of calmness.1,2,5
L-theanine green tea
‍
‍
Hops
Yes, it's in beer, but you won't get the calming benefits of the bitter herb hops (Humulus lupulus) from a brew. The active compound in hops is a volatile oil, and may help to support feelings of relaxation.1,2,6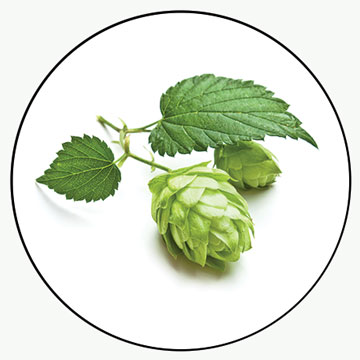 Hops
‍
‍
Lemon Balm
Lemon balm (scientific name 'Mellissa officinalis') is an herb in the mint family, and is commonly used in cooking for its wonderful lemon scent and flavour. Lemon balm has been shown to have a wide range of health benefits, from its antioxidant potency to its support of stress relief.1,2,7,8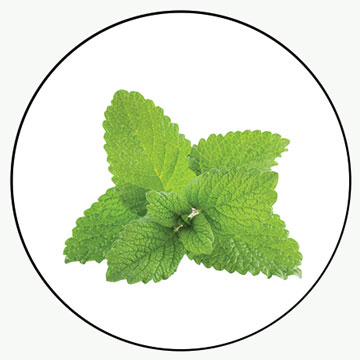 Lemon Balm
‍
‍
Valerian
Valerian has been used for centuries to help support feelings of relaxation and calmness. It contains compounds with purported relaxing properties, including valerenic acid.1,2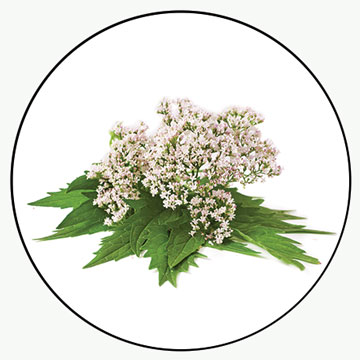 Valerian
‍
‍
Passionflower
Passionflower, a flower related to passionfruit, has long been a part of traditional wellness practices. It is rich in coumarins and flavonoids which people have used for supporting feelings of relaxation. Some studies have found that it can support everyday stress, such as before surgery.1,9-11
Passionflower
‍
‍
Griffonia Seed Ext. 5-HTP
5-HTP is a natural amino acid extract, derived from the seed of the Griffonia simplicifolia plant. It is the immediate precursor to serotonin, a neurotransmitter that is generally thought of as the "happy" neurotransmitter, being responsible for feelings of well-being and contentment.2,12,13
Griffonia Seed Ext 5-HTP
Testimonials from our customers
Our customers have provided some great feedback on their results.
Already a customer? Write your review now ‍
‍
Very helpful for stress. Im dealing with dog cancer
‍ Yes, I would recommend this product
‍
Best deal online -
Elliot
I've seen so many supps like this that cost the end of the Earth to buy, these are such a great deal.
‍ Yes, I would recommend this product
‍
Would definitely recommend -
Vero
If you're nervous like i am frequently before tests etc. Id definitely considers taking it.
‍ Yes, I would recommend this product
Click here to read all reviews.
In the Media
Occasional stress is a normal part of millions of people's lives. Some common ingredients that can offer support have been talked about in mainstream media:
"The seeds of Griffonia simplicifolia Baill., a tropical shrub native to West Africa, are rich in 5-hydroxy-l-tryptophan (5-HTP), a direct precursor in the synthesis of serotonin (5-HT)."
Published by Phytomedicine, July 2011
"It has long been known as an adaptogen, a natural, non-toxic herb that stimulates your body's stress response system to increase stress resistance. The adaptogenic properties of rhodiola are linked to two of the herb's potent active ingredients — rosavin and salidroside."
Published by Healthline, November 2019
"At the meeting of antiquity and modernity, ashwagandha is poised to become broadly known, because it meets many of today's needs, from reduced stress to enhanced vitality and sharper mental function."
As Seen on Fox News, March 2017
FAQs
‍Taking Stress Support
Do I need a prescription for Stress Support?
Stress Support is available for purchase without a prescription.
How do I use Stress Support?
As a dietary supplement take two (2) veggie capsules once a day. For best results take 20-30 min before a meal with an 8oz. glass of water or as directed by your healthcare professional.
Do not exceed recommended dose. Pregnant or nursing mother, children under the age of 18, and individuals with a known medical condition should consult a physician before using this or any dietary supplement. This product is not intended to treat clinical depression or anxiety.
I don't enjoy swallowing capsules. Do I have any other options?
While the Stress Support capsule can be taken apart and absorbed in your favorite drink or food, we would not recommend this due to the taste. As this capsule contains compact powder, we would also not recommend splitting the capsule in half and attempting to swallow the halves.
How long until I can start experiencing the benefits of Stress Support?
Some customers notice the effects soon after taking Stress Support, but in general the effects gained in consuming Stress Support will vary greatly among individuals.
‍Shipping, Sizes and Quantity
What are my delivery options?
We have global distribution to over 20 countries worldwide. This list of countries is available in the first step of checkout.
Orders are processed immediately and shipping depends on which option you choose:
| Description | Price |
| --- | --- |
| USPS - Standard (3-5 business days) | $4.95 |
| USPS - Second Day (2-3 business days) | $9.95 |
| UPS/DHL/USPS – Tracking International (12-15 business days) | $9.95 |
How many capsules are in 1 bottle of Stress Support?
Stress Support contains 60 capsules in every bottle. This is equivalent to a 1-month supply.
How big are the capsules?
The capsules are a standard 0 size, which is less than an inch long (22mm). Most people consider this size easy to swallow.
Can I return my unopened bottles of Stress Support?
Yes, we stand behind this supplement 100%, so we're more than happy for you to return your unopened bottles of Stress Support within 5 months of purchase.
‍Ingredients and Restricted Diets
Is Stress Support free of common allergens?
While the formula does not contain common allergens, this product is manufactured and packaged in a facility which may also process milk, soy, wheat, egg, peanuts, tree nuts, fish and crustacean shellfish.
For uncommon allergens, please check the ingredients list.
Is Stress Support a vegan product?
Yes, Stress Support is a vegan product.
‍Certification and Manufacturing
Are these certified by the FDA?
The FDA does not certify dietary supplement products, such as Stress Support. However, Stress Support is manufactured in an FDA registered facility that follows GMP (Good Manufacturing Practice) guidelines.
Where is it manufactured?
Stress Support is manufactured in the US from quality imported and domestic ingredients.
SUPPORT FOR STRESS
You can't control the surprises in life, but you can control your nutrition. Help to support your body's healthy response to stress. Make it your choice, try VitaPost Stress Support today.
Limited time offer,
buy 3 and get 1 free! ‍